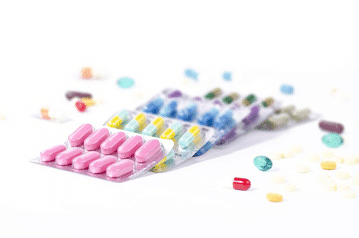 Blister packs are secured to protect products from moisture and gas, to ensure a long shelf life, both in stores and medicine cabinets. Longevity is key for consumers who want to keep medicines on-hand for when problems arise.
Pharmaceutical blister packaging is cost effective and easy to produce in a high volume. As a result, it is a great choice for some of the more popular manufacturers.
Helpful to customers because they provide a clean space for instructions to be written out and easy-to-follow.
Blister packs are easy to use. Generally, all consumers need to do is pop the pill out of the package, which can be done quite quickly. For extra convenience, there are senior-friendly solutions and increased safety with childproof features.
There is a wide range of colors and finishes that blister packaging can be constructed to feature. Manufacturers can use that to help make their products stand out on shelves.
Carded blister packaging options are also great for marketing because they allow either the manufacturers or retailers themselves to include promotional materials or advertisements to help build a brand and increase customer loyalty.